The development of method control isolation's parameters for the use in the devices of protecting from earth-faults in networks 6-10 kV of network districts of power supply
Keywords:
distribution network, single-phase earth fault, protection device.
Abstract
Reviewed by the algorithm of the method of monitoring the insulation to ground regardless of the configuration mode of the neutral network. 
References
Правила устройства электроустановок [Текст] – Х.: Издательство «ИНДУСТРИЯ», 2007. – 416 с.
Сирота, И.М. Режимы нейтрали электрических сетей [Текст] И.М. Сирота, , С.И. Кисленко , А.М. Михайлов – Киев. Наукова думка, 1985.
Пивняк Г.Г., Шкрабец Ф.П. Несимметричные повреждения в электрических сетях карьеров: Справочное пособие [Текст] – М.: Недра, 1993. – 192 с.
Черников А.А. Компенсация емкостных токов в сетях с незаземленной нейтралью [Текст] / А. А. Черников – М.: Энергия, 1974. – 174 с.
REFERENCES
Pravyla ustrojstva elektroustanovok [Rules for Electrical] . Harkiv Yzdatel'stvo «YNDUSTRYJa» Publ., 2007. 416 p.
Syrota, Y.M., Kyslenko S.Y., Myhajlov A.M. Rezhymy nejtraly elektrycheskyh setej [Neutral modes of electrical networks]. Kyiv, Scientific Thought Publ., 1985.
Pyvnjak G.G., Shkrabec F.P. Nesymmetrychnye povrezhdenyja v elektrycheskyh setjah kar'erov: Spravochnoe posobye [Unbalanced damage in electrical networks quarries: A Reference Guide]. Moscow, Nedra Publ., 1993. 192 p.
Chernykov A.A. Kompensacyja emkostnyh tokov v setjah s nezazemlennoj nejtral'ju [Compensation of the capacitive currents in networks with ungrounded]. Moscow, energy Publ., 1974. 174 p.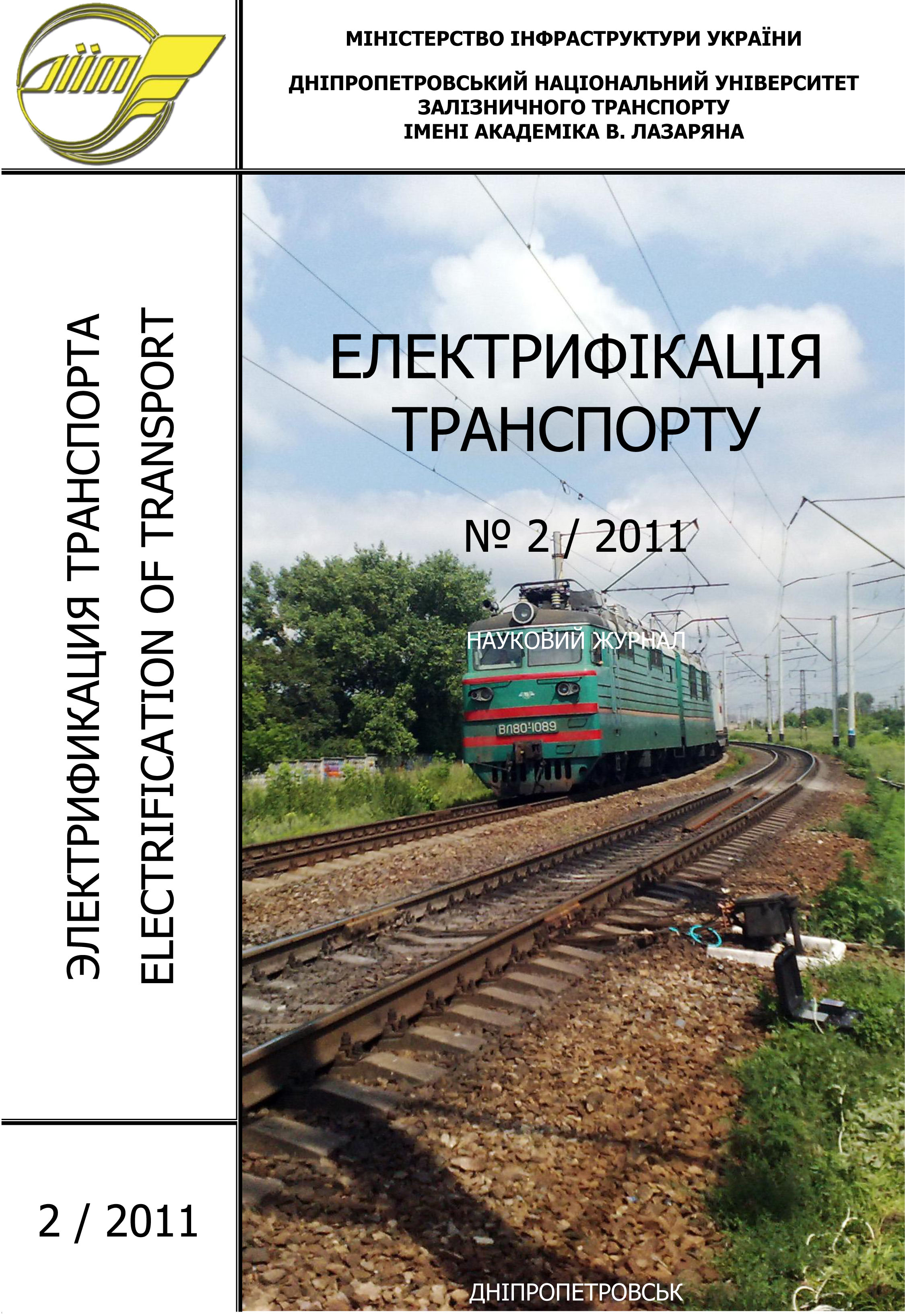 Downloads
License
При направленні статті в редакцію, автор гарантує, що стаття надається для публікації уперше і раніше не була опублікована в інших виданнях повністю або частково.
Підписанням ліцензійного договору автор(и) підтверджує(ють), що має(ють) виняткове авторське право на статтю і передає(ють) невиняткові права на свою статтю видавництву журналу «Електрифікація транспорту» для публікації в черговому номері журналу. Автор(и) так само дає(ють) згоду на передачу і розміщення електронної версії своєї статті на сайтах баз даних, створюваних і поширюваних через Інтернет.