Determination of the quality of manufacturing carbon inserts pantographs [
Keywords:
pantograph, carbon insert, destruction, quality.
Abstract
The results of the analysis tools and methods for determining the quality of production of coal inserts current collectors are given in article. It is shown that application of ultrasonic diagnostics of samples has advantages over other types of control.
References
ТУ-1916-020-27208846-99. Вставки угольные контактные для токоприемников электроподвижного состава.
Ли, В. Н. Проблемы надежности устройств контактной сети электрифицированных железных дорог [Текст] / В. Н. Ли // Проблемы транспорта Дальнего Востока: науч.-практ. конф. ДВ гос. морская академия, 1995. – c. 76.
REFERENCE
TU-1916-020-27208846-99. Vstavki ygolnie kontaktnie dlya tokopriemnikov elektropodvizhnoho sostava [Inset coal contact for current collectors of electric rolling stock].
Lee V.N. Problemy transporta Dalneho Vostoka [Device reliability issues contact network of electrified railways]. Problemy transporta Dalneho Vostoka. Scientific-practical. conf. DV state. Maritime Academy, 1995, pp. 76.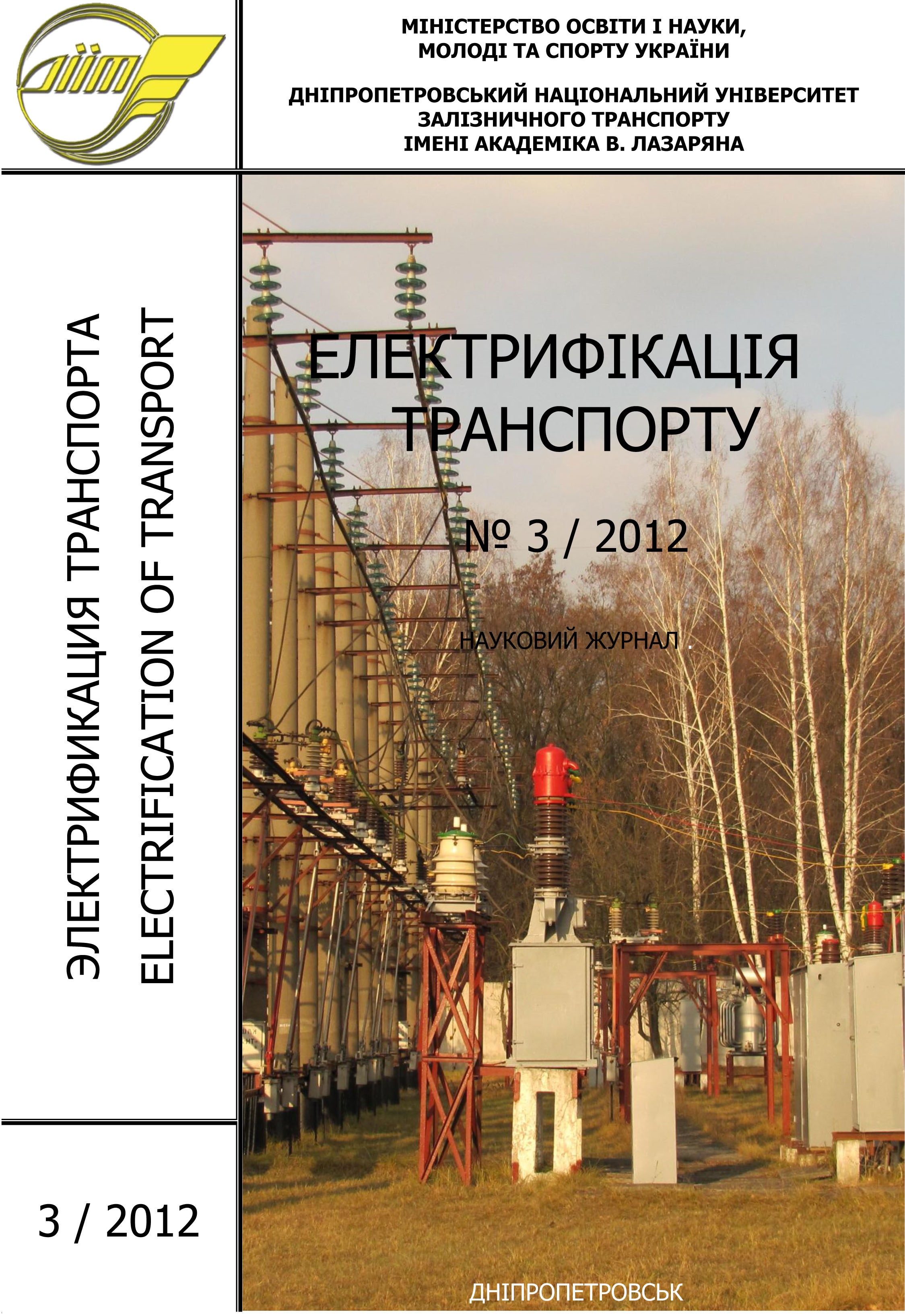 Downloads
License
При направленні статті в редакцію, автор гарантує, що стаття надається для публікації уперше і раніше не була опублікована в інших виданнях повністю або частково.
Підписанням ліцензійного договору автор(и) підтверджує(ють), що має(ють) виняткове авторське право на статтю і передає(ють) невиняткові права на свою статтю видавництву журналу «Електрифікація транспорту» для публікації в черговому номері журналу. Автор(и) так само дає(ють) згоду на передачу і розміщення електронної версії своєї статті на сайтах баз даних, створюваних і поширюваних через Інтернет.